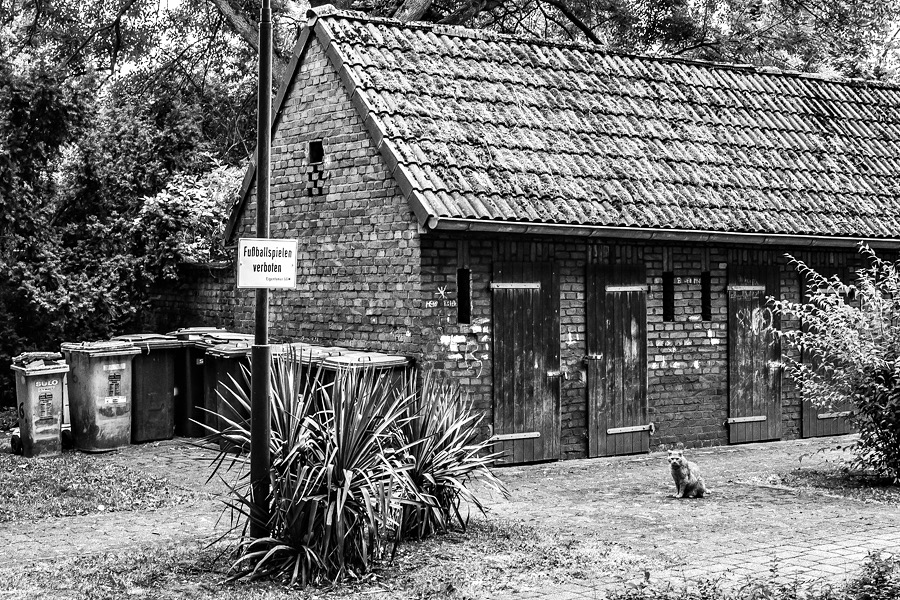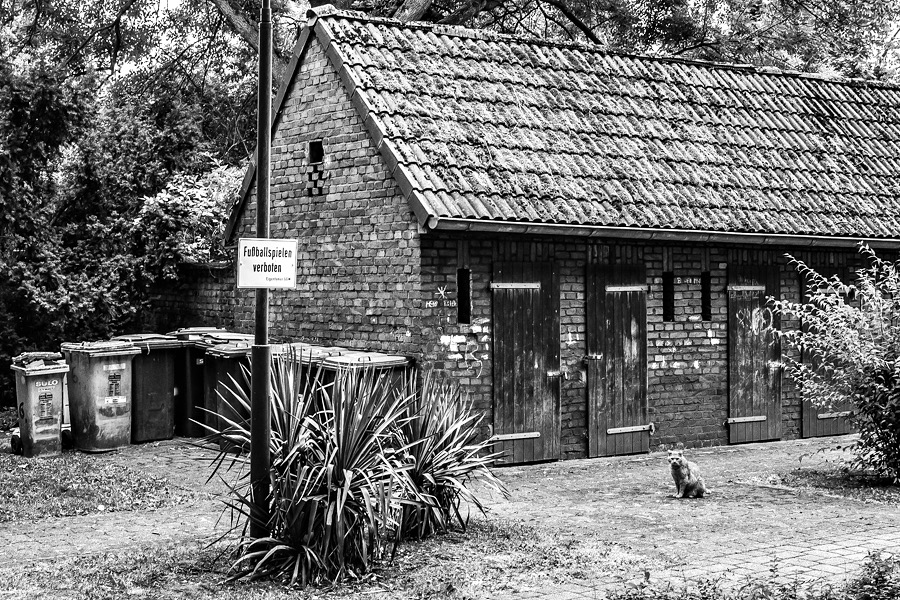 ---
Gelsenkirchen beyond football
Under the title "Gelsenkirchen beyond football", a photobook is currently being produced that shows an unvarnished and very subjective impression of the city in the heart of the Ruhr area, beyond football, which plays a very dominant role in people's everyday lives and contributes strongly to the identification of the city. Beyond the Emscher too, Gelsenkirchen is indispensably associated with the theme of football, the arena on Schalke and above all with FC Schalke 04. But what does life look like, everyday life away from football? Klingberg wants to answer this question with his publication, especially for non-Gelsenkircheners, and emphasizes the "loving brittle charm" and the "morbid photographic beauty" of Gelsenkirchen with his approximately 100 black and white photographs. The photobook shows a very idiosyncratic picture of the city, which contains very close portraits in addition to "lyrical side events" and still lifes. The photographs were taken between 2012 and 2018.
The photobook has no classical-formal photographic-documentary claim that points out aspects of the social life of the city that are outlined in the subject matter. The viewer encounters the contents of the photographs rather accidentally, as if they were taking a walk through the city unfamiliar with the place, allowing themselves to drift without having a specific goal, similar to Klingberg's photobook DANZIG.

Less random, however, are the portraits. These portraits are usually taken in the context of photographic projects and, due to their stylization, appear less fleeting than the street scenes "out of the blue", even though nothing can be learned about the people themselves. Nevertheless, the people in the portraits, some of which are very close, meet the viewers* as good friends or old acquaintances. But at least as people from the neighbourhood, whom you have passed before and whose faces you remember. With the exception of a few portraits of public figures, Klingberg deliberately refrained from subtitling the photographs with names, professions or other socio-demographic features.
The photobook will be published in August 2019.
Gelsenkirchen beyond football
118 black-and-white photographs
124 pages on 170g photobrilliant paper
Hardcover,
ISBN: 978-3-748574-31-6
Price: EUR 29,00
This article was posted on November 12, 2019
---