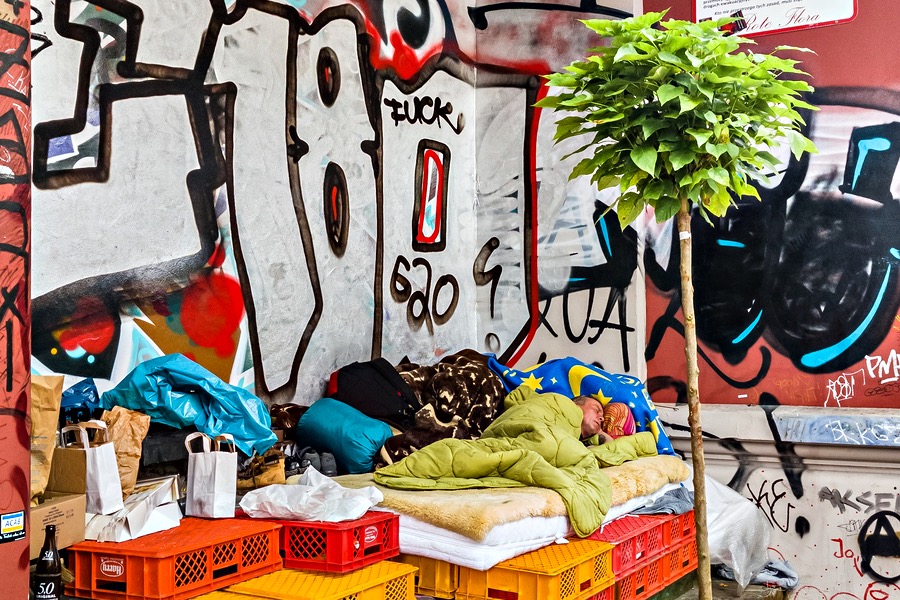 Excerpt of my contribution to the BBK State Art Exhibition 2022 at Dortmunder U, Level 6
---
BBK NRW State Art Exhibition 2022 in Dortmund
The Bundesverband Bildender Künstlerinnen und Künstler Westfalen, in cooperation with the Museum Ostwall, Dortmund, is the organiser of this year's BBK Landeskunstausstellung NRW 2022, which will take place from 10 November 2022 to 8 January 2023 in the Dortmunder U, Level 6.
The motto of the BBK State Art Exhibition NRW 2022 is "Klare Kante!". Expressive artistic positions on social, cultural-political or artistic themes were sought for the exhibition. The exhibition is divided into six sections, which present different artistic perspectives, positions and approaches of the artists to the call for "Klare Kante! The thematic fields are, for example, climate change, war, environmental destruction and gender issues. The artistic disciplines are equally diverse: painting, drawing, photography, print, video, sculpture, installations and others.
1600 artists from NRW who are organised in one of the nine BBK district associations in NRW were called upon to participate in the application for the BBK State Art Exhibition NRW 2022. The selection of the participating artists was the responsibility of a jury composed of the following persons:
Dr. Natalie Gutgesell, Art Historian, Lichtenfels
Sepp Hiekisch-Picard, Deputy Director Kunstmuseum Bochum
Natalie Çalkozan, Curator, Museum Ostwall Dortmund
Dr. Florence Thurmes, Director, Museum Ostwall Dortmund
Friederike Graben, Artist, Cologne
The exhibition is sponsored by the Ministry of Culture and Science of the State of North Rhine-Westphalia. A catalogue will also be published.
BBK NRW State Art Exhibition 2022
10. 11. 2022 – 08. 01. 2023
Museum Ostwall
Dortmunder U, Level 6
Centre for Art and Creativity
Leonie Reygers Terrace
44137 Dortmund
Opening hours: Daily 11:00 – 20:00. Closed on Mondays.
Guided tours are offered on the following dates from 14:00 – 15:00:
Sunday, 13 November 2022
Sunday, 20 November 2022
Sunday, 27 November 2022
Sunday, 4 December 2022
Sunday, 11 December 2022
Sunday, 18 December 2022
On Saturday, 12 November 2022 from 12:00 noon, the curator of the BBK Landeskunstausstellung , Dr Natalie Gutgesell, will give interested visitors an insight into the conceptual design of the exhibition for one hour. The meeting point is the entrance area on level 6.
Participating artists of the BBK State Art Exhibition NRW 2022
John Michael Bachem
Jan Backhaus
Brigitte Bailer
Brigitte Baldauf
Susanne Beringer
Sigrid Beuting
Claudia Binder
Liselotte Bombitzki
Uschi Bracker
Elisabeth Brosterhus
Viorel Chirea
Karla Christoph
Karina Cooper
Christiane Crewett-Bauser
Gisbert Danberg
Gabi Deckers
Elena Degenhardt
Margareta Detering
Patrick Alexander Deventer
Rosa Fehr-von Ilten
Anne Fiedler
Bernd Figgemeier
Sabina Flora
Andrea Freiberg
Era Freidzon
Michelle Gallagher
Anette Göke
Horst-D. Gölzenleuchter
Antonia Gruber
Niteen Gupte
Ulrich Heemann
Brigitta Heidtmann
Sonja Heller
Mark Hellmann
Sabine Helsper-Müller
Roland Hermanns
Ilse Hilpert
Ute Hoeschen
Anett Hoffmann
Annika Hoffmann
Beate Höing
Hanne Horn
Eva-Maria Horstick

Andrea Hüsken
Sylvia Jäger
Ali Reza Javadi
Karin Jessen
Suria Kassimi
Klaus Kaufmann
Harald Klemm
Thomas Klingberg
Christina Koester
Peter Kosch
Mariele Koschmieder
Andrea Kraft
Annette Kristiansen
Rainer Lehmann
Cornelia Leitner
Lukas Lenzing
Herbert Linden
Käthe Loup
Martina Lückener
Doris Maile
Tania Mairitsch-Korte
Christoph Mandera
Marziyeh Abbas Zadeh
Eva Mathes
Bettina Mauel
Monika Meinold
Andrea Milz
Heide Möller
Axel M. Mosler
Marion Müller-Schroll
Farah Nourinejadfard
Sabine Odensaß
Jae Jin Park
Petra Pauen
Karl-Ulrich Peisker
Nadia Pereira Benavente
Klaus Pfeiffer
Monika Pfeiffer
Kerstin Phoa
Willi Reiche
Hartwig Reinboth
Angelika Richter
Annette Riemann

Patricia Roßhoff-Roy
Ulla Rosenbaum
Katrin Roth
Almut Rybarsch-Tarry
Andreas Rzadkowsky
Götz Sambale
Sophie Salzer
Davoud Sarfaraz
Anja Schindler
Elisabeth Schink
Johanna Sarah Schlenk
Achim Schmacks
Christiane Gerda Schmidt
Dirk Schmitt
Angela Schmitz
Irene Schramm-Biermann
Rita-Maria Schwalgin
Stephanie Sczepanek
Elke Seppmann
Alvar Siefert
Marina Skepner
Annelie Sonntag
Joanna Stange
Ingrid Teiner
Bärbel Thier-Jaspert
Ingeborg Thistle
Anne Thoss
Jürgen Umlauff
Eva Vahjen
Tina van de Weyer
Eberhard Vogler
Dagmar Vogt
Gabriele von Scheidt
Natalia Wehler
Angelika Weinekötter
Martina Wichmann
Marita Windemuth-Osterloh
Michael Wittassek
Petra Wittka
Holger Zimmermann
Gerda Zuleger
This article was posted on September 4, 2022
---