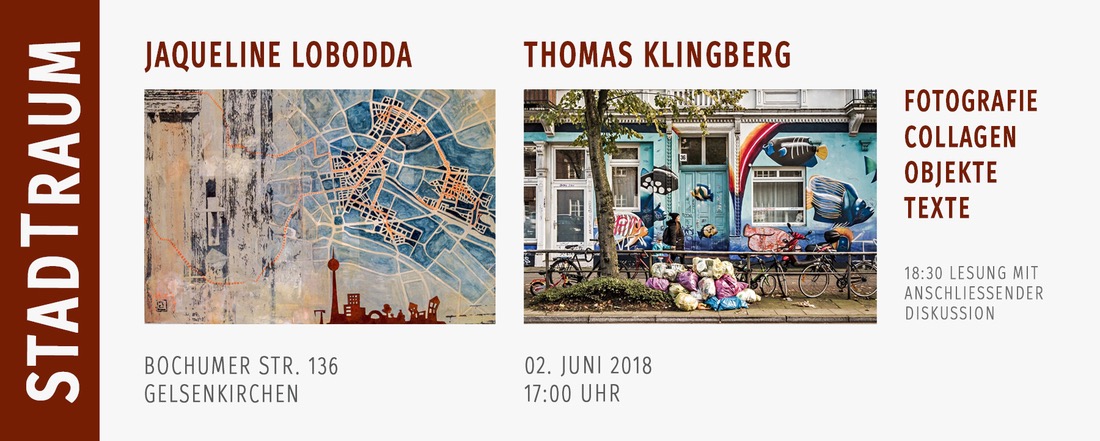 ---
Exhibition
stadTraum

in Gelsenkirchen with
Jaqueline Lobodda & Thomas Klingberg

Photographs, collages, objects, texts: Jaqueline Lobodda, artist from Gelsenkichen and Thomas Klingberg, documentary photographer from Düsseldorf, will present works from their current projects on the subject of urban space on 2 June 2018.

Jaqueline Lobodda reads her own texts and shows collages, sketches and objects in which the artist interacts with urban spaces, domestic culture, dreams, longings, utopias and dystopias. After the reading there will be time for questions, conversations and discussions.

Thomas Klingberg shows a preview from his photobook URBAN INSIGHTS, which will be published in late summer 2019 and deals primarily with urban life realities beyond urban self-exaltation.
Press release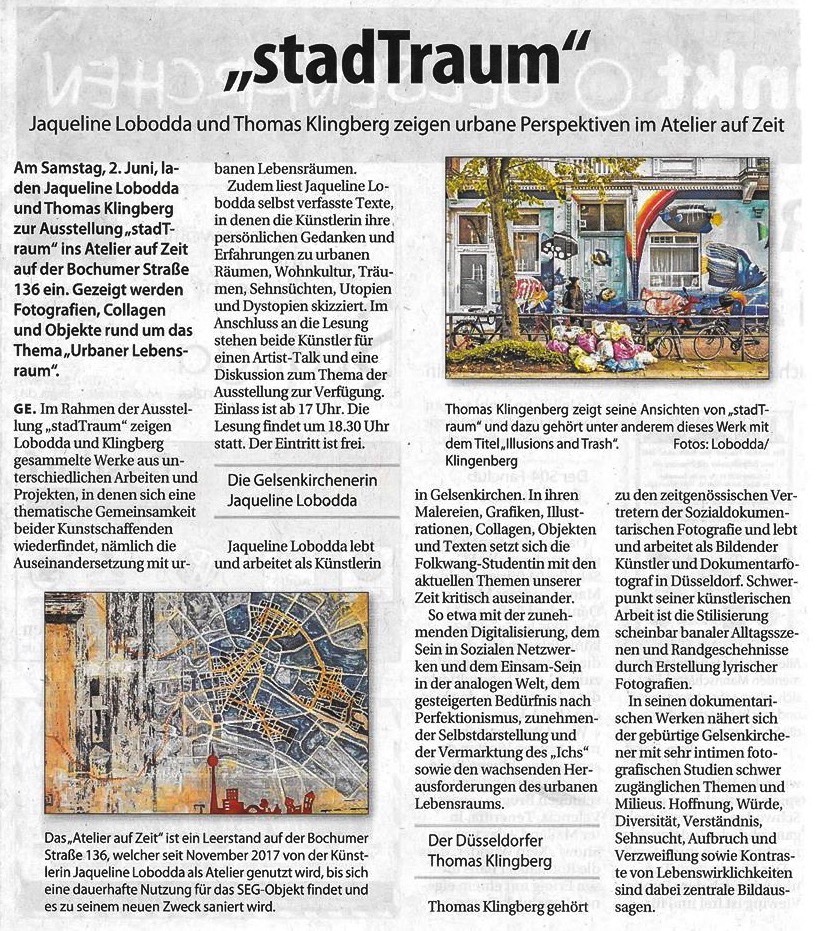 ---
.
PREVIEW
Photos: Thomas Klingberg
---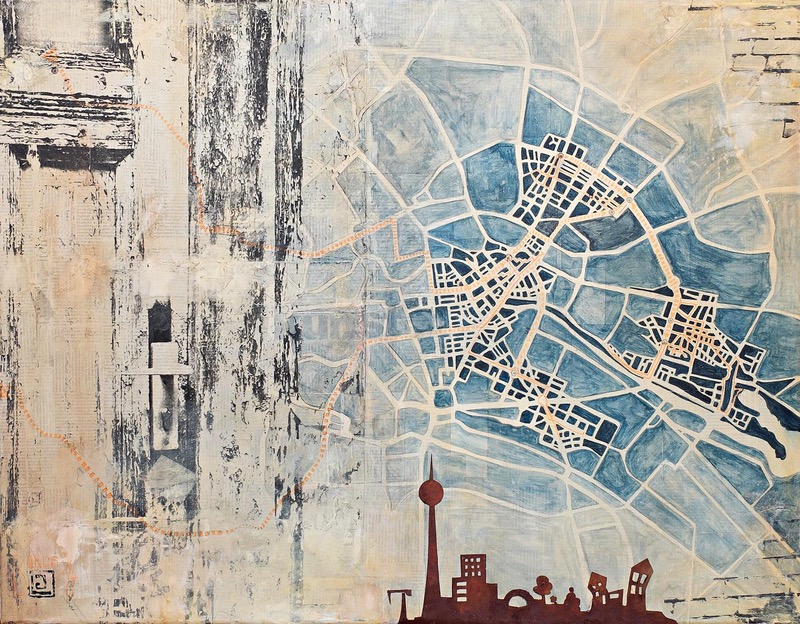 Collage: Jaqueline Lobodda
---
.
WHEN AND WHERE
Date: 02. June 2018
Start: 17:00 o'clock
Atelier Jaqueline Lobodda
Bochumer Straße 136
45886 Gelsenkirchen.
Admission is free of charge.

Public Transportation:
Tram-Stop: Stephanstraße, Linie 302
This article was posted on April 30, 2018
---