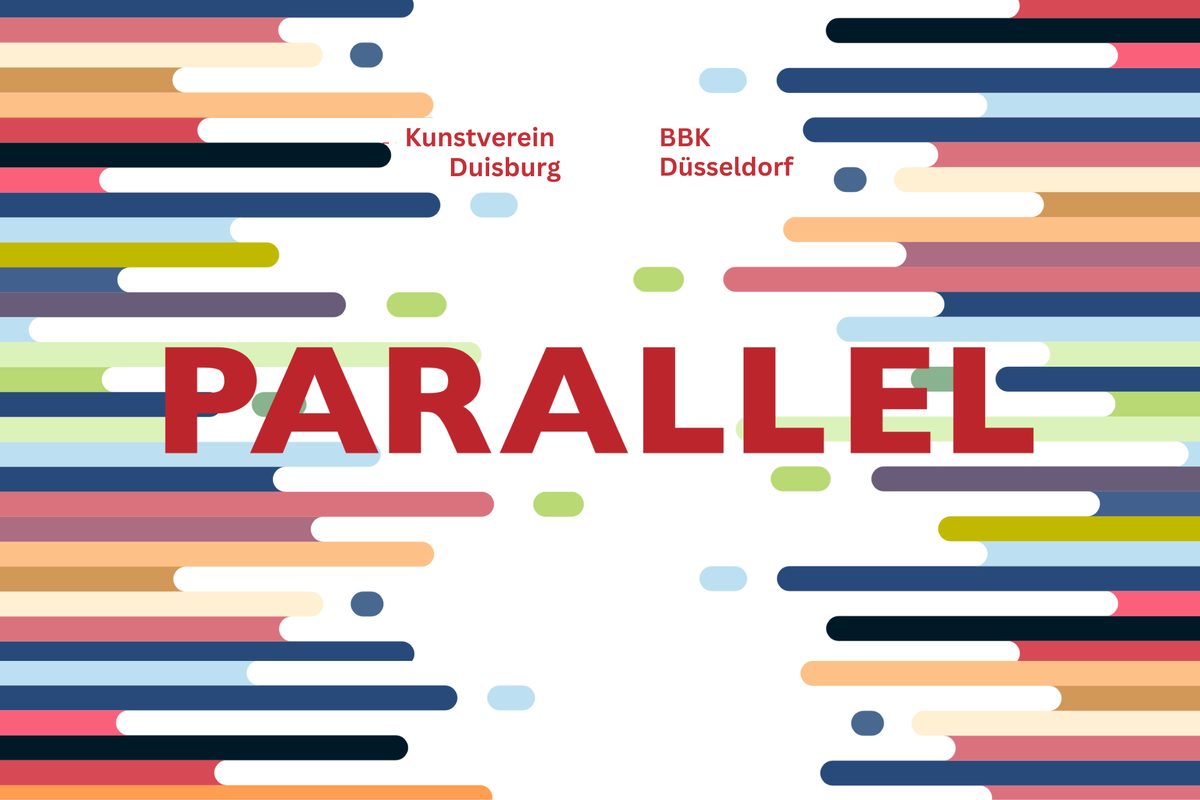 Exhibition "Parallel" at Kunstverein Duisburg
From 6 October – 22 October 2023, the Kunstverein Duisburg e.V. will host the exhibition "Parallel" as part of an artist exchange between the Kunstverein Duisburg and the Bundesverband Bildender Künstlerinnen und Künstler, Bezirksverband Düsseldorf. The exhibition includes works by the following artists:
Marziyeh Abbas-Zadeh, Eyal Dinar, Nadine Anderson-Cheng, Katharina Bodenmüller, Carola Engels, Gabriele Berest, Sigrid Ehemann, Barbara Freundlieb, Petra Korte, Ulrike Wamprecht, Mark Hellmann, Katharina Hunke, Hyesug Park, Eva Mathes, Angelika Richter, Bettina Guckler, Mariele Koschmieder, Tilman Schmitten, Thomas Klingberg, Peter Stauder, Susanne Pfefferkorn, Sabine Clemens, Kristine Tusiashvili, Will Rumi, Lidia B. Gordon, Agii Gosse, Angela Schmitz, Martin Schumacher, Henning Obst.
All information about the exhibition "Parallel" at a glance
Vernissage: 6.10.2023, 7 p.m.
Exhibition period: 6.10 until 22.10.2023
Opening hours:
Friday and Saturday: 17:00 – 20:00 hrs
Sunday: 14:00 – 18:00 hrs
Location: Kunstverein Duisburg e.V.
Weidenweg 10, 47059 Duisburg
→ View in Google Maps
This article was posted on July 6, 2023
---
Recommended posts
---