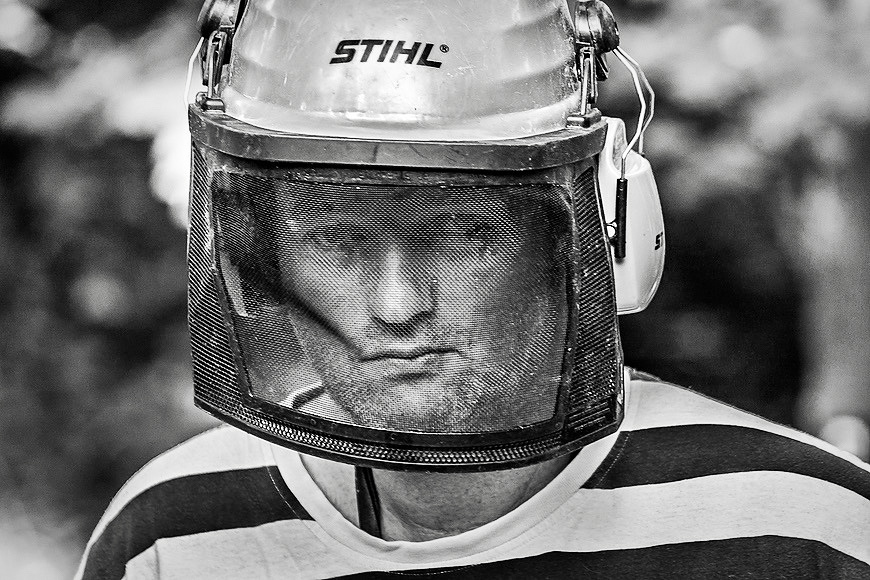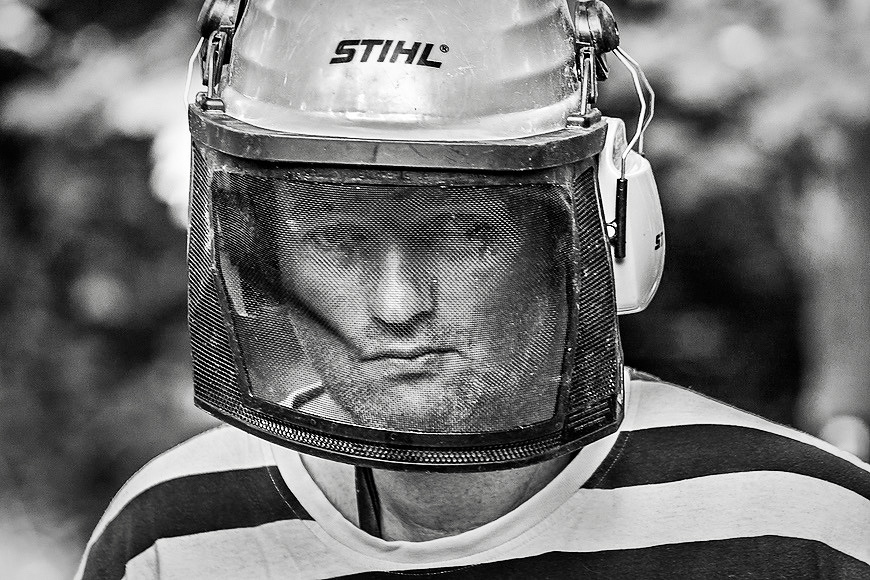 ---
Exhibition "Forst" in Düsseldorf. Contemporary Social Documentary Photography from Germany
Saturday, 10 September 2016, 14:00 to 20:00 CET
Sunday, 11 September 2016 12:00 to 18:00 CET
Where: Düsseldorf, Ellerkirchstraße 80
Admission is free!
The exhibition will open on Saturday at 15:00 with a greeting from Mayor Klaudia Zepuntke.
Contemporary Social Documentary Photography
The documentary photographer Thomas Klingberg presents his photographic social documentation "Forst" (Forest) as part of the Kunstpunkte 2016 in Düsseldorf, for which he accompanied → forest workers in the reintegrating forestry work . The "Forestry" section is a joint project of the Forestry Office of the City of Düsseldorf and renatec GmbH, a subsidiary of Diakonie, which offers long-term unemployed people the chance to regain a foothold in their careers.
Exhibition at the scene of action
What is special about the exhibition is that it takes place on the site of the event, namely on the factory premises, which have become the photographer's studio. In this way, visitors* can view the photographs in the scent of freshly cut wood, between machines and tools and in the presence of the workers. Some of the photographic locations can thus be experienced and grasped directly.
Documentation with workers and not about workers.
For Thomas Klingberg it was of particular importance not to create his photographic work from the perspective of an apathetic observer from a distance. The series is to live from the photographer's proximity to the working people and their surroundings, in order to bring observers of the photographs into the scenes as it were. Thus it is more like a documentation with workers than a documentation about workers.
"How successful the collaboration between Thomas Klingberg and the forestry workers was can be seen particularly clearly in the expressive portraits. Here the photographer shows faces full of life, which are a testimony of respect on the part of the photographer and of great self-confidence on the part of the forestry workers, precisely because of their photographic distancelessness".
Susanne Schmidt, Berlin
An exhibition cataloque is available. Further information → here
This article was posted on April 25, 2016
---